Upcoming Events
FEATURED

3 days away
10:00PM - 11:00PM Wed 27 Jan 2021 ( Timezone: Asia/Tokyo )

By Professor Michael B. McElroy Gilbert Butler Professor of Environmental Studies
7:30PM - 9:00PM Thu 24 Dec 2020 ( Timezone: Asia/Tokyo )

Due to COVID-19, this year's "little" Christmas Eve is probably unlike any we can remember. How to spend it enjoyably and safely? Leave it to jazz musicians like long-time Tokyo resident Steve Sacks to find a way to bring you holiday cheer.

7:30PM - 10:30AM Wed 16 Dec 2020 ( Timezone: Asia/Shanghai )

Long time DC Harvard Club and Tokyo Expat, Dr. Bruce Corsino will stream a live show from Japan. He will sing his heart out with a variety of Jazz,blues, popand holiday tunes at this FREE event.

11:00AM - 12:00PM Sun 8 Nov 2020 ( Timezone: Asia/Tokyo )

A Zoom talk by Mr. Glen S. Fukushima, Senior Fellow, Center for American Progress, Washington D.C.
Useful Links...
Important information about your membership in Harvard Club of Japan
HANDLING OF MEMBER DATA:
The database of Harvard's alumni contact information physically resides on a server located at Harvard Alumni Association (HAA) in the United States...More
CLUB'S RIGHT TO REVOKE MEMBERSHIP:
Harvard Club of Japan (HCJ) is a private club, and unless specific invitation is made otherwise by HCJ , our events are intended for members of the Harvard community residing in or visiting Japan, and guests of members...More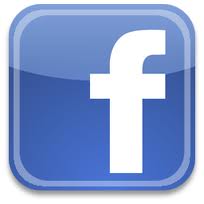 Global Citizens Initiative is now accepting applications and nominations for the Global Citizens Youth Summit (GCYS) 2017!