Upcoming Events
Upcoming Events Below
TODAY
10:00AM - 3:00PM Sat 1 Apr 2023, Asia/Tokyo timezone
Upcoming Events Below
3:45PM - 5:20PM Tue 7 Mar 2023, Asia/Tokyo timezone

Please joins us for a discussion with Mary Brinton (Harvard University) to speak about her new book, 縛られる日本人-人口減少をもたらす「規範」を打ち破れるか(中公新書2715) (Japan Tied Up in Knots: Can the Norms Leading to Pop

6:30AM - 8:30AM Wed 1 Mar 2023, Asia/Tokyo timezone

Come hear from HBS Admissions and meet female MBA alumni from several of the top MBA programs (Stanford, Wharton, HBS) who will share their experiences and help you consider pursuing the MBA degree.

11:30AM Sun 22 Jan 2023, Asia/Tokyo timezone

Ivy League, ACCJ & NFA has arranged a limited number of VIP tickets for Ivy League Alumni. The tickets are for a VIP box and include food & drink, a pre-game tour of the stadium, a pre-game walk on the field, and a meet & greet with Ivy League reps.
Useful Links...
Important information about your membership in Harvard Club of Japan
HANDLING OF MEMBER DATA:
The database of Harvard's alumni contact information physically resides on a server located at Harvard Alumni Association (HAA) in the United States...More
CLUB'S RIGHT TO REVOKE MEMBERSHIP:
Harvard Club of Japan (HCJ) is a private club, and unless specific invitation is made otherwise by HCJ , our events are intended for members of the Harvard community residing in or visiting Japan, and guests of members...More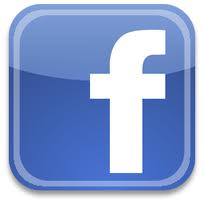 Image Count: 3
Modified: 01/19/2014

Image Count: 2
Modified: 02/14/2014

Image Count: 3
Modified: 02/10/2014