Upcoming Events
6:00PM - 7:00PM Thu 20 May 2021 ( Timezone: Asia/Shanghai )

The role of independent board members is becoming increasingly significant. Corporate Governance Code's latest revision this year encompasses diversity, publicizing outside board members' skills and capabilities, requirement of 1/3 or more independent
8:30AM - 10:00AM Sat 3 Apr 2021 ( Timezone: Asia/Shanghai )

HBS professor Yoffie on his recent book "The Business of Platforms: Strategy in the Age of Digital Competition, Innovation, and Power."

1:00AM - 2:00AM Sat 20 Feb 2021 ( Timezone: Asia/Shanghai )

A close encounter with one of the museums' best-known residents, Prince Shōtoku at Age Two (c. 1292)

9:00AM - 10:00AM Wed 10 Feb 2021 ( Timezone: Asia/Tokyo )

Join us on Zoom for a discussion of the film Edo Avant-Garde with curator Rachel Saunders and director Linda Hoaglund, presented in conjunction with the special exhibition Painting Edo: Japanese Art from the Feinberg Collection.
Useful Links...
Important information about your membership in Harvard Club of Japan
HANDLING OF MEMBER DATA:
The database of Harvard's alumni contact information physically resides on a server located at Harvard Alumni Association (HAA) in the United States...More
CLUB'S RIGHT TO REVOKE MEMBERSHIP:
Harvard Club of Japan (HCJ) is a private club, and unless specific invitation is made otherwise by HCJ , our events are intended for members of the Harvard community residing in or visiting Japan, and guests of members...More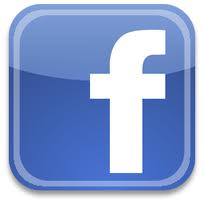 Global Citizens Initiative is now accepting applications and nominations for the Global Citizens Youth Summit (GCYS) 2017!