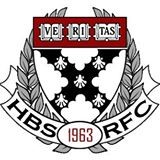 HARVARD BUSINESS SCHOOL
RUGBY FOOTBALL CLUB
OLD BOYS JAPAN TOUR 2019
Sept. 18 to Oct. 2, 2019
ARE YOU READY FOR SOME INCREDIBLE RUGBY?
NOW IS THE TIME TO REGISTER!
---
SPECIAL ALA CARTE ARRANGEMENTS WITHOUT HOTEL ROOMS
ARE AVAILABLE FOR LOCAL OLD BOYS AND FRIENDS
---
Hello, Harvard Old Boys, Current Players, Family and Friends:
The 2019 Rugby World Cup takes place in Japan next year – and we've got an awesome tour planned for you! Everyone is welcome, whether playing or not.
In summary: Two weeks of incredible travel and rugby experiences
Two cities: Tokyo and Kyoto - Modern Japan and Traditional Japan
Two Old Boy matches: Keio and Doshisha - Japan's Ivy League Elite
Two RWC Cup games: Ireland vs. Scotland, and US vs. England
Two World Class Hotels: Imperial Hotel Tokyo and Hotel Granvia Kyoto
Optional tours to Mount Fuji, Nikko, Nara, Japanese Hot Springs, and more!
Bullet trains, Geishas, Sumo, Karaoke and Japanese culture galore!
REGISTER BEFORE JULY 31, 2018 IF YOU WANT RWC TICKETS!
Email HBS.RWC.Tour@gmail.com for details on how to register for tour events on an ala carte basis – Come for the Old Boy games, the RWC matches, or just the parties!

FAQ:
Can I just do part of the tour and not the whole tour?
Yes. Those who are already in Japan and don't need hotel reservations can select only the events they would like to join, on an ala carte basis.
Do I have to play in the Old Boy matches to participate?
No. Everyone is welcome, whether they are playing or not.
I want to play in the Old Boy matches, but I don't have a jersey.
Not a problem! We'll give you a free jersey if you play on our side – just register for the games you want to play, pay your ala carte fee, and tell us your favorite position.
Let us know your further questions – we're happy to help out!
---
Tour Contact Info:
For more info, or to request a registration and payment form, please email us at HBS.RWC.Tour@gmail.com
Stay on top of things by frequently visiting the HBS Rugby Website:
http://hbsrfc.clubexpress.com/content.aspx?page_id=0&club_id=798446