Vino Veritas - Lingua Franca
We are delighted to present an evening at the Bulgari Restaurant with Master Sommelier Larry Stone and his new venture, Lingua Franca, on Friday, March 24th. Please save the date for this very special evening featuring his first vintages.
Lingua Franca was inspired by an extraordinary vineyard site in the Eola-Amity Hills of the Willamette Valley. The name represents a fine tradition of universal language, bringing people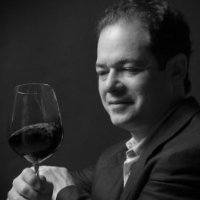 of different worlds to common ground – shared conversation, shared enjoyment.
This new winery is a partnership of Master Sommelier Larry Stone, a native of the Pacific Northwest, Dominique Lafon, an iconic producer of Burgundy and mentor to many young winemakers in the Willamette Valley, and David Honig, successful attorney with wine industry experience.
The evening will be hosted by Larry himself, who, in 1988, passed the notoriously difficult Master Sommelier exam after months, not the usual years, of study, to become the country's 9th Master Sommelier. He will present a flight of his inaugural release Chardonnays and Pinot Noirs from the 2015 vintage.
More information can be found as follows: https://www.linguafranca.wine/
RVSP: Please write to June Nagao at june.nagao@gmail.com as soon as possible.
We apologize for the short notice.